In Order to improve the staff's skills and enrich their production theory knowledge, EAGLE POWER MACHINERY (JINGSHAN) CO., Ltd. has conducted skills training for all production staffs.
During the training, production manager explained in detail the working principle of air-cooled diesel engine and installation considerations, and carried out a field operation demonstration for some special parts, make new staff have further knowledge and understanding of air-cooled diesel engine, and they had more in-depth grasp on the basic safety requirements of the diesel engine installation process. At the same time, through the form of questions, let all employees consolidate and deepen the knowledge, and realize their own lack of skills knowledge, in the future study and work with a target.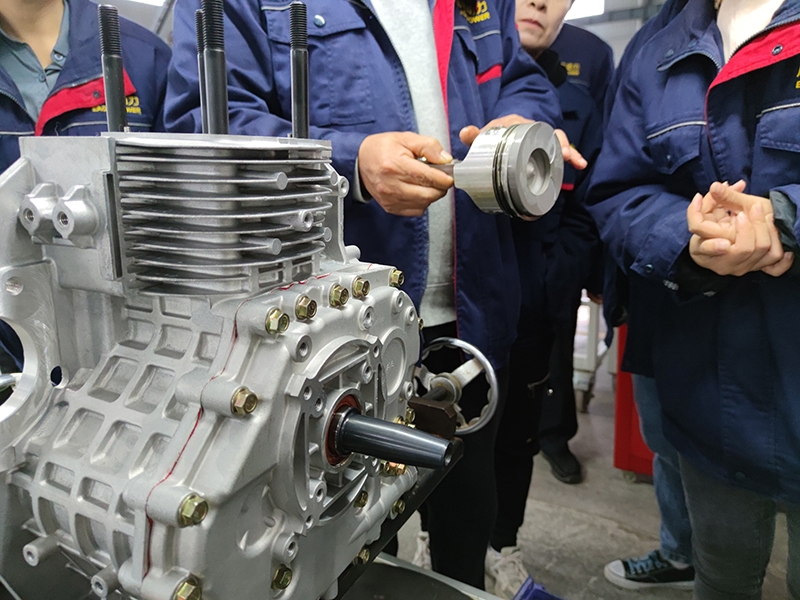 Our company organizes relevant skills training from time to time, which not only enhances the staff's skills ability, but also promotes the staff's ability to find and solve problems in the process of continuous learning, so as to improve themselves and make them more comfortable in their future work.
---
Post time: Oct-28-2022